From October the 26th to November the 1st, 2005, me and Stef had the beautiful pleasure of hosting Micke :) The plus has been to attend together the Oasis gig in Milan on the 30th... but all hours together have been sweet :) I hope we can replicate this as soon as possible :) And now... a bit of images to let you share the friendly vibe :)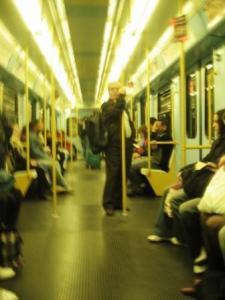 we start like all in Milan...
From the tube. I was actually freaked out: u know, I fear that we're gonna be exploding soon there. But all went fine enough. After all, you can't avoid to live can you?